The Health and Beauty Benefits of a Body Scrub
Most of us who try to take good care of our skin remember to exfoliate our faces on a regular basis to get rid of buildup and have a glowing appearance, but what about our bodies? Our face is not the only one that benefits from a scrub. By now you may be wondering if exfoliating your whole body is really necessary.
Well, it turns out that our body needs to be exfoliated as much as our bodies because without it, you'll most probably end up with clogged pores that will block moisture from getting into deeper skin layers and all of this will result in an unattractive exterior. So in order to have the healthiest and smoothest skin possible, you should remember that regular exfoliation is the key. Keep on reading to learn more about the health and beauty benefits of exfoliating the skin on your body 2-3 times a week.
A body scrub is a beauty preparation of the skin used to exfoliate it and clean it. Exfoliation is a manual removal of the accumulated old dead skin cells on the epidermis layer of the skin. The cells on this skin layer shed on a regular basis so that healthier new skin cells can come from the inner dermis layer instead. The old cells die as they reach the epidermis and are filled with keratin which in return gives a protective quality to the skin. That being said, exfoliating your skin on a regular basis will make it feel smoother, fresher and more youthful. More and above it allows beauty products to better penetrate into your skin and perform their functions.
So if you're planning on treating yourself to a day at the spa, don't hesitate to book an appointment at WaySpa for a body scrub and reap all those great benefits or you can DIY your own scrub at home.
The benefits of body scrub go way beyond exfoliation and they include detoxification, relaxation and more. A young skin may not require a body scrub but as it ages exfoliation becomes an amazingly helpful technique to keep the skin looking fresh and healthy. However, with age, the natural process of shedding skin cells may slow down. Cells start to unevenly pile up on the surface of the skin which makes it look dry, rough and dull. This means that the older skin needs some external assistance like the magic of a super effective body scrub that removes those accumulated cells, allowing the younger and fresher cells to appear on the epidermis.
What is a Body Scrub?
Simply put, a body scrub is a cosmetic product whose initial function is to improve the quality of your skin by removing the dead skin cells through exfoliation, as well as cleanse it and increase the blood circulation of the whole body. The exfoliating component shouldn't be too strong because it will damage the healthy skin. However, it should be abrasive enough so it can do its thing. Besides exfoliating your skin a good body scrub also provides some secondary benefits like giving a rejuvenating experience on the account of essential oils and fragrances.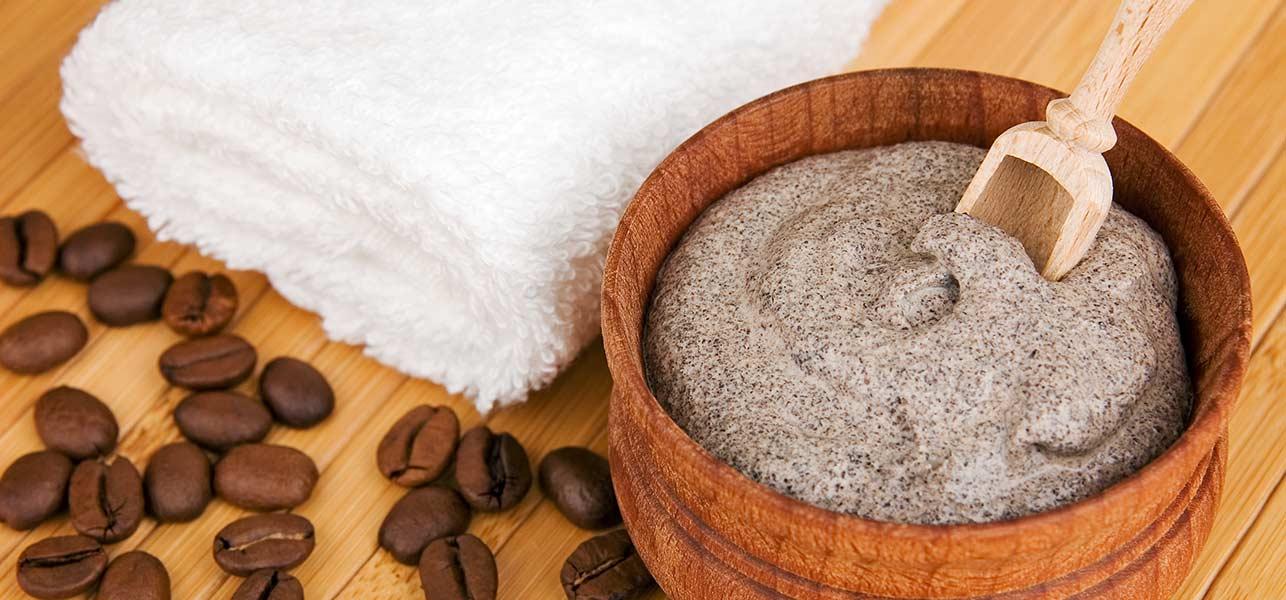 Benefits of a Body Scrub
Are you still not convinced to use a body scrub on your skin? Well, if you are not, beware that you are missing a lot of benefits that other skin care products aren't able to provide. Here is more on why the skin professionals recommend the body scrub treatment.
1. Makes Skin Look Rejuvenated and Fresh
Essentially the benefits of using a body scrub on a regular basis are the removal of impurities and dead skin cells, leaving you feeling revitalized, rejuvenated and fresh.

2. Makes Skin Look Youthful
Humans shed skin cells on a daily basis, from 11.000-23.000 an hour and it takes around 27-30 days before new skin cells reach the stratum corneum – the top skin layer. Using a body scrub onto your skin on a regular basis will remove the dull appearance of your skin. In addition, it'll help make it look more youthful and vibrant.

3. Moisturizing Benefits
Benefits of using a mild body scrub on your skin, not only removes the dead skin cells through exfoliation but it also allows an easy absorption of a moisturizer into the healthy skin layers. For best results, consider using a body scrub that has a double effect. It acts as a gentle exfoliant and at the same time has moisturizing qualities.
4. Improved Self-Tanning
More and more people nowadays prefer to protect their skin from developing skin cancer through the jolly exposure of the effects of harmful sun rays. Instead, they are using self-tanners but the important trick you must know if you want to fake a realistic tan is that you should exfoliate your skin with a gentle body scrub first. Keep in mind that if you don't remove the dead skin cells you will most probably end up with a blotchy look. Self-tanners darken the areas where a lot of dead skin cells accumulate, like your knees and elbows. In order to look like you have a natural suntan, using a nice body scrub is essential before applying the self-tanning product.
A good body scrub has so many additional benefits…
Reduces stress
Reduces the appearance of age spots and dark spots
Minimizes the appearance of large pores
Smooth razor bumps
Makes hair removal much easier
Prevent the appearance of ingrown hairs
Reduces the chance of an acne on your face, neck, and back
Makes your elbows and knees smoother
Besides all these benefits there is another important one of using a body scrub – it just feels so damn good! This is because a body scrub consists of three main ingredients: an exfoliant, fragrance, and oil. The exfoliant is usually an abrasive material like sugar, salt, coffee grounds and jojoba beads. The rejuvenating fragrance spreading from the body scrub is actually an essential oil of high quality. Lastly, the oil is used to hold the ingredients together so that we can use the product with ease. The price of the body scrub usually depends on the oil that is used. For an example, expensive body scrubs most often than not contain expensive oils like macadamia or sweet almond oil. Being mindful of the beautiful scent that fills the shower as well as the refreshing texture against your skin allows you to enjoy the treatment while it is happening. Most importantly, this experience can definitely lift your mood.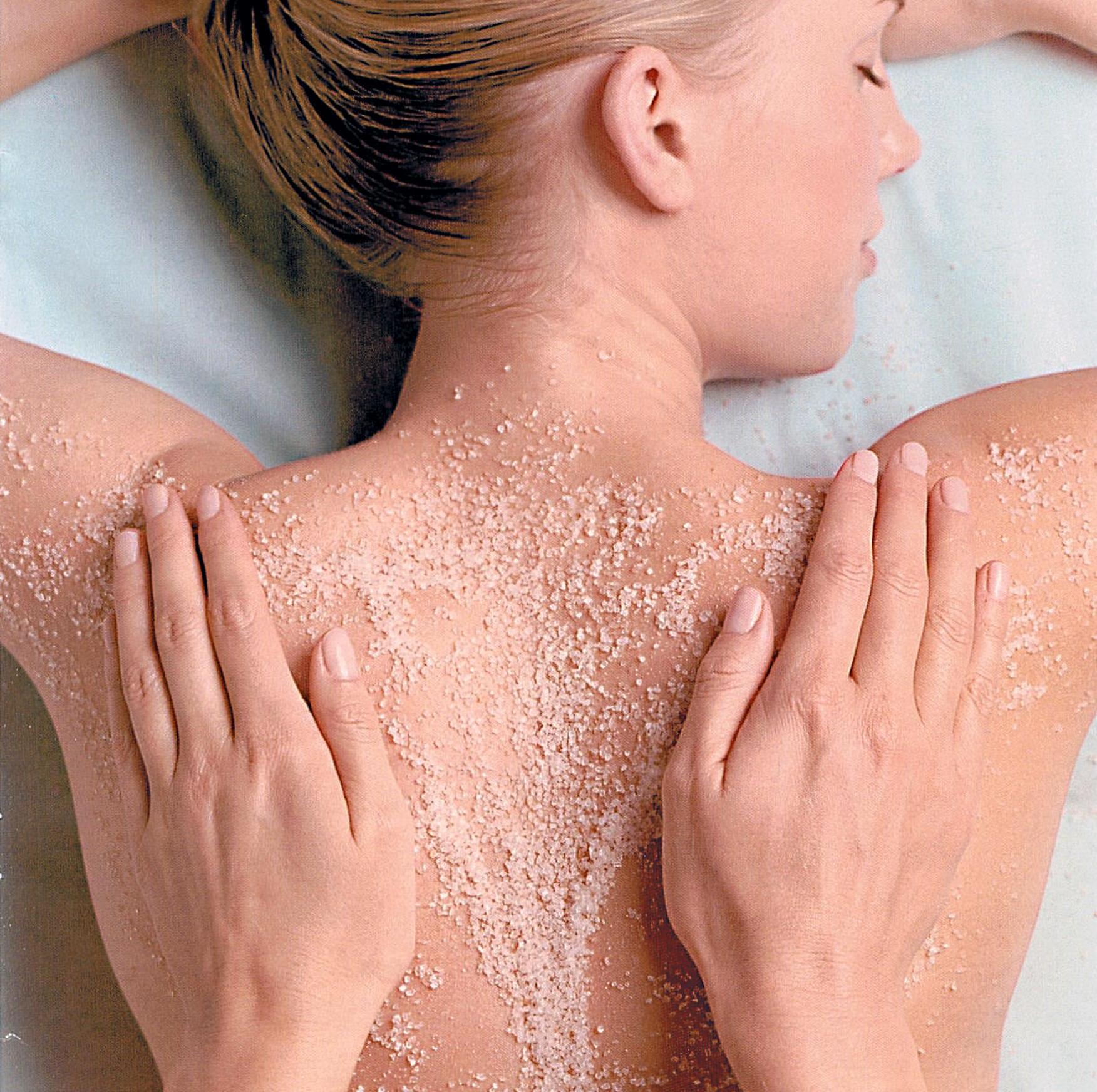 Few important tips for applying your scrub:
Use a dry brush beforehand to stimulate circulation
Scrub in a circular/upward motion by using a firm pressure
Concentrate on the tough spots like knees, elbows, and feet
Get scrubbing and enjoy smoother, rejuvenated skin and all of the other benefits! Share your results with me in the comment section bellow.
This is a guest post by Krista, the editor in chief of Fashion Corner Net. She is a passionate and analytical journalist, always wondering what is her today's mission in the world. Her life motto is: start your day with coffee, eat clean, sing your favorite song and find excitement in everything you do. She also loves to watch TV shows, travel to new places, practice yoga, read motivational books and learn foreign languages!